Meet Our Leadership Team
Our leadership team is the backbone of our organization. Their dedication and professionalism allow us to provide educational and support services to children, families, and schools in south-central New Mexico. We are committed to supporting students to be successful individuals in the real world.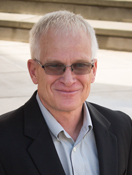 Bryan Dooley
Executive Director
P: (575) 257-2368
Send Email
Biography
About Bryan Dooley
I currently serve as the executive director of Region 9 Education Cooperative in Ruidoso, New Mexico. I have a bachelor's degree in accounting from ENMU and a bachelor's in education from WNMU, where I received a teaching certificate in 1983. I then co-owned an independent Apple Computer Store for 16 years. I have also held a New Mexico contractors license and a physical therapist assistants license. I have worked in a variety of roles for Region 9 since 2000, including technology, the business office, and special projects. My goal is to create sustainable systems with high-quality staff and implement programs through Region 9 that support our mission statement to Educate, Support, and Serve.
Close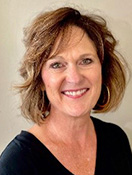 Dahn Freed
Deputy Director & Educational Services Director
P: (575) 257-2368
Send Email
Biography
About Dahn Freed
I have proudly served Region 9 for the past 24 years in multiple capacities, including as a clerk at the student-based health center and as the child find coordinator. I currently serve as the deputy director of Region 9 as well as the director of the Educational Services Department. I have a masters of science in education, hold a level-3B administrative license, and a level 3 educational diagnosticians license. In addition to supporting member district services, I also provide professional development across the state of New Mexico on special education evaluation and processes on behalf of the public education department through intergovernmental contracts with R9. I enjoy working with and support our amazing Region 9 staff members who provide quality services to children, families, and schools on a daily basis.
Close