R9 Teacher Mentorship Program

R9 Teacher Mentorship Program Purpose
It is the intent of Region 9 to provide a support system for first-year teachers with high-quality professional development and mentoring to ensure effective transition into the teaching field and retention of capable teachers in the classroom to ensure academic success for our students.
Goals of the Mentorship Program

Provide support, guidance, advice, and feedback to the Level I teacher (first-year teacher) from a highly effective or exemplary Level II or Level III teacher (mentor). NMAC 6.60.10.7 (B)
Orient first-year teachers to the school and district organizational culture.
Expand available opportunities for first-year teachers to enhance their skills and knowledge so that their students achieve high standards.
Provide both individuals, first-year teachers, and mentors, with the opportunity to enhance awareness and develop an appreciation for education and increase success through collaboration.
Retain high-quality teachers in the districts.
Provide mentor support for Level II or Level III teachers if requested by their building principal to enable them to fulfill the requirements of their position as defined by state guidelines.
Assist the first-year teacher with implementing instructional strategies that align with the district's long-range plan and the NM Teacher Competencies for Level I Licensure.
Amanda O'Doherty's Bio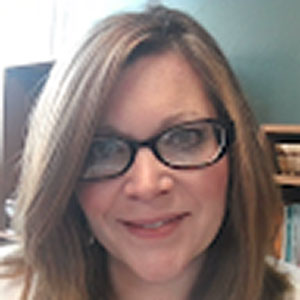 Hi! My name is Amanda O'Doherty, and I am the mentorship coordinator for Region 9. I am so very excited to be able to work with you this year. I have been in education since 2001 in areas such as early childhood, middle school, and high school. My first love was ELA, but I have discovered a passion to help educators, like you, get set up for success so that they can love teaching as much as I do. I have taught all over our state as well as in Oklahoma, and have participated in Leadership Teams, PLCs, chaired the SAT Team, been a Department Head, worked with Student Councils, and much more. My goal is to help you find your path in education, so you can inspire and empower students to be the best they can possibly be.