Our Blog
Poco Windy #5 "Rural Population Trends: Wind Energy Jobs Impact on Rural Communities"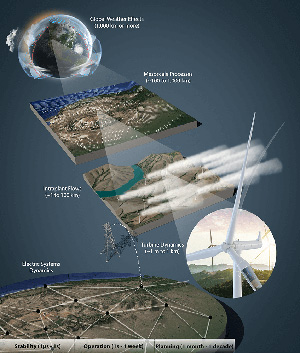 A rural New Mexico newspaper recently reported: "The San Jon Municipal Schools Board of Trustees (Board of Education) unanimously voted to reject a sports cooperative agreement with Grady and House" (neighboring school districts). Although, other small districts approved similar agreements across New Mexico, in order to keep at least a minimum number of high school sports for declining numbers of their rural students. Still others have forfeited games or discontinued sports altogether. Such declines offer young families yet another reason to move away from rural New Mexico communities. They are simply the latest of several indicators that rural populations, and the supporting rural economy, continue to decline.
Not just eroding school enrollments. Grocery stores have left, too. From Moriarity, Estancia, and Mountainair in Torrance County, to Corona and Carrizozo here, and Cloudcroft in Otero County, there are no longer full-service grocery stores with fresh meat and produce. Except in Capitan and much larger communities. Dollar General or Family Dollar stores have sometimes taken their place, with dry food and canned food goods only. Little, low wage employment. Witness what rural residents do when they travel to Alamo, Roswell, or Cruces. They carry coolers, a shopping list, and an intention to bring back fresh meat and produce and frozen items. Diminishing schools. Vanishing grocery stores. Anchor institutions of rural communities. Going away.
Enter our New Mexico energy production industries, public and tribal schools' CTE. Energy production of several types - wind, solar, oil and gas, and geothermal - continue to provide job growth in rural New Mexico or increasingly, have the potential to do so. Across most of rural New Mexico. A continuing challenge is locating the trained workforce. Take wind energy for example. We will need an estimated 5,000 technicians by 2026 in New Mexico alone. In rural New Mexico. In rural Lincoln County. Plus the other supporting technical and professional jobs - wildlife biologist, wind energy engineer, cybersecurity specialist, and meteorologist. Dual-credit CTE training starts in January in area high schools or resumes at the same time for those enrolled in fall 2019. Start wind energy training today - call your high school counselor or Ms. Blackwell at Region IX in Ruidoso, (575) 257-2873.
This is the home of Region IX CTE. Thanks for stopping by.